LINDOS – LUXURY CRUISE
09:30 – 16:30 MONDAY/THURSDAY
69 € | ALL INCLUSIVE
LINDOS, ST. PAUL BAY, ANTONY QUINN BAY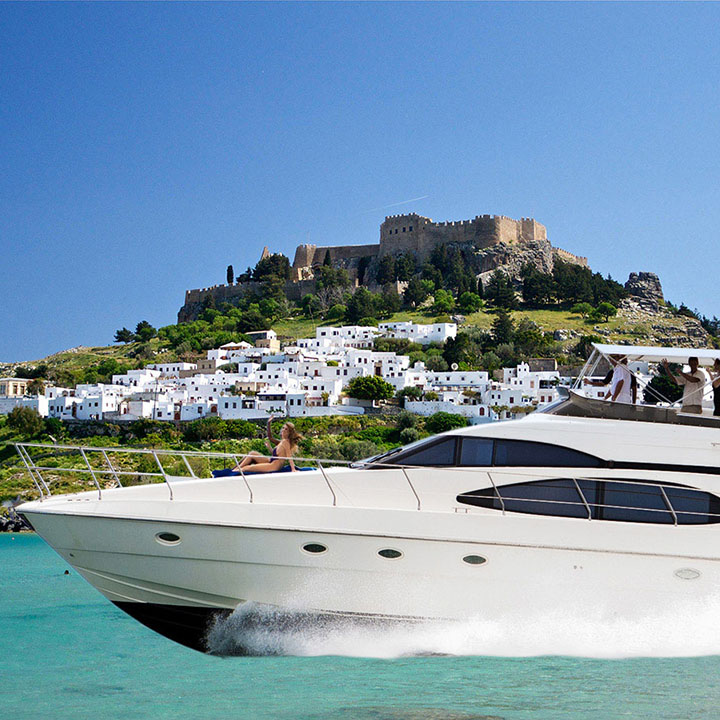 PROGRAM
09:30 Departure from Dock Esperides Hotel Beach
10:00 Arrival to Lindos (3 hrs)
13:15 St. Paul Bay for swimming and lunch
15:10 Antony Quinn Bay for Swimming
16:30 Arrival at Dock Esperides Hotel Beach
RESERVATIONS WITHOUT PREPAYMENT
PAYMENT IN OUR OFFICE 3 DAYS BEFORE THE EXCURSION
OVERVIEW
LUXURY CRUISE WITH MODERN MOTOR YACHT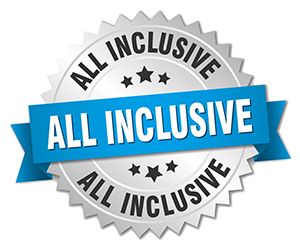 Set sail on the clear blue waters of Aegean on a motor yacht cruise of Rhodes. Cruise along the scenic eastern and southern shores, stopping to swim on some of the island's most beautiful beaches, including Lindos, St. Paul Bay, and Anthony Quinn. Enjoy free time to explore traditional Lindos village and, if you like, head to the top of the Acropolis of Lindos for ancient history and spectacular coastal views.
Stop for swimming in the crystal clear water of St. Paul`s Bay and then, have lunch on the deck of the motor yacht. You can choose one of the 2 menu choices ( appetizer, salad, bread, main course, desserts) and having free drinks as wine beer, cola, water.
OVERVIEW
One of Rhodes' three most prominent ancient cities, the site of Ancient Lindos lies 45km south of modern day Rhodes city, making a popular attraction for those intrigued by the history of ancient Greece. Founded by the Dorians in 10th century BC, Lindos was once a major trading center connecting Greece to the Middle East, before falling into decline after the city of Rhodes was established in the fifth century.
Today, the modern town of Lindos has grown up in the shadow of the acropolis and a 14th century medieval castle surrounds the ruins of the ancient citadel, keeping watch over the town from its dramatic clifftop perch. Standing proud atop the 116-meter tall rock, the remains of the acropolis include the Doric Temple of Athena Lindia, dating back to around 300BC; parts of the 20-columned Hellenistic stoa; and a 5th-century BC propylaeum (temple entrance).
Outside of the castle walls, the dilapidated remains of an ancient theater hint at a former 1,800 capacity auditorium, although all that is left is a mere section of seating.
HIGHLIGHTS
Enjoy the sun and the sea breeze on the motor yacht while traveling.
Visit the famous Acropolis of Lindos – experience of a life time.
Experience the labyrinth-like little white streets of Lindos.
Have amazing lunch on the deck of a motor yacht.