SUNSET – OLD TOWN LUXURY CRUISE | 30 €
18:30 – 21:30
CHAMPAGNE CRUISE – AVAILABLE FROM JUNE
MANDRAKI, KALITHEA BAY, AQUARIUM SUNSET, OLD TOWN
PROGRAM
18:30 Departure from Mandraki Harbour
Kalithea Bay
Sunset – by Aquarium drinking Champagne
21:30 Arrival at Mandraki Harbour
Visit Old Town on your own
RESERVATIONS WITHOUT PREPAYMENT
PAYMENT IN OUR OFFICE 4 DAYS BEFORE THE EXCURSION
LUXURY CRUISE WITH MODERN MOTOR YACHT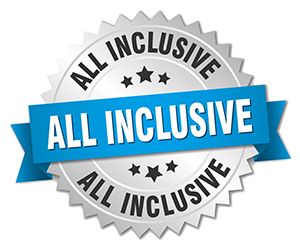 Feel yourself a millionaire for a while! A nice motor yacht is waiting for you at Mandraki Harbour.
End your day on Rhodes island with a romantic 3-hour late afternoon cruise and watch the sunset over the Aegean Sea as night falls. Look at the stars as you drinking champagne and having amazing photos.At the end you can visit the Mandraki Harbor and the Old Town.

Champagne (Greek) and drinks included
OVERVIEW
From Mandraki Harbour climb aboard for a romantic cruise off the east coast of Rhodes and get amazing views of the island as you sail towards Kallithea Springs. Enjoy the cruise drinking your wine or beer during the trip to Aquarium on the west side of Rhodes.
Feel the deep ocean waters drinking champagne (Greek) and watch the sunset over the island and paint the sky wonderful colors. Feel the sea breeze on your face as you cruise under the silver moonlight reflecting onto the water.
Return back to Mandraki Harbour.
You can visit Mandraki Harbour and the amazing Old Town by night, to have a romantic dinner in one of the cozy restaurants or to indulge in shopping buying souvenirs and present for your beloved.
HIGHLIGHTS
Enjoy the sunset drinking Champagne on a motor Yacht.
Highlights of Kalithea Bay, Aquarium and Mandraki Harbor.
Visit the famous Old Town.