LAND ROVER 4X4 SAFARI
Daily 09:00 – 17:00
ALL INCLUSIVE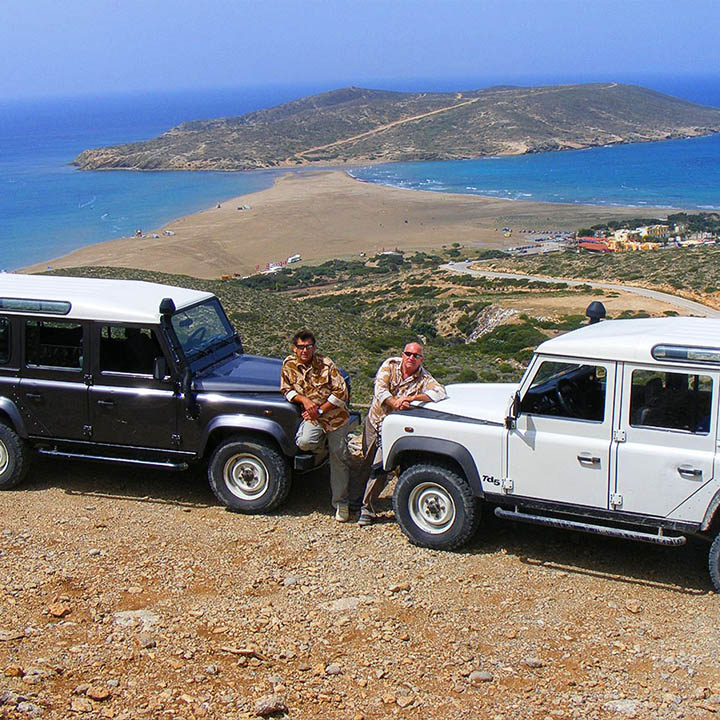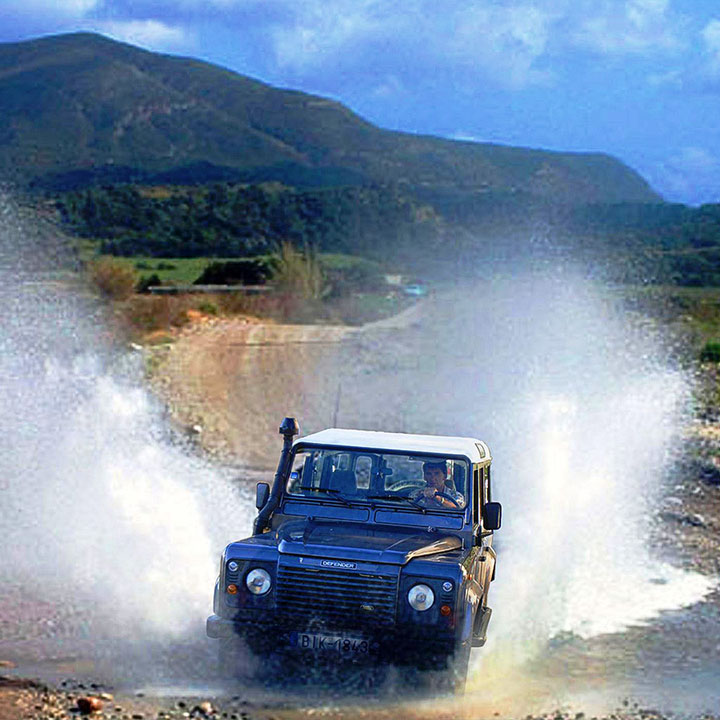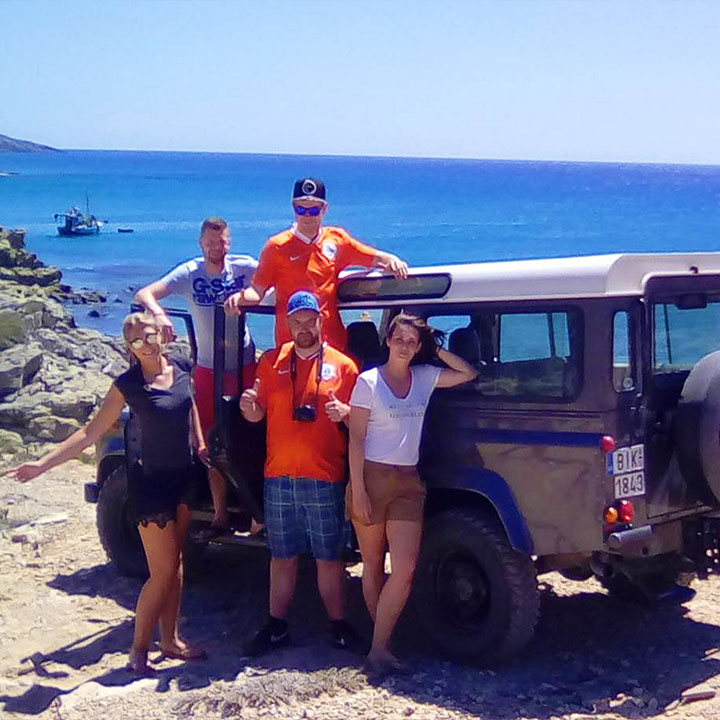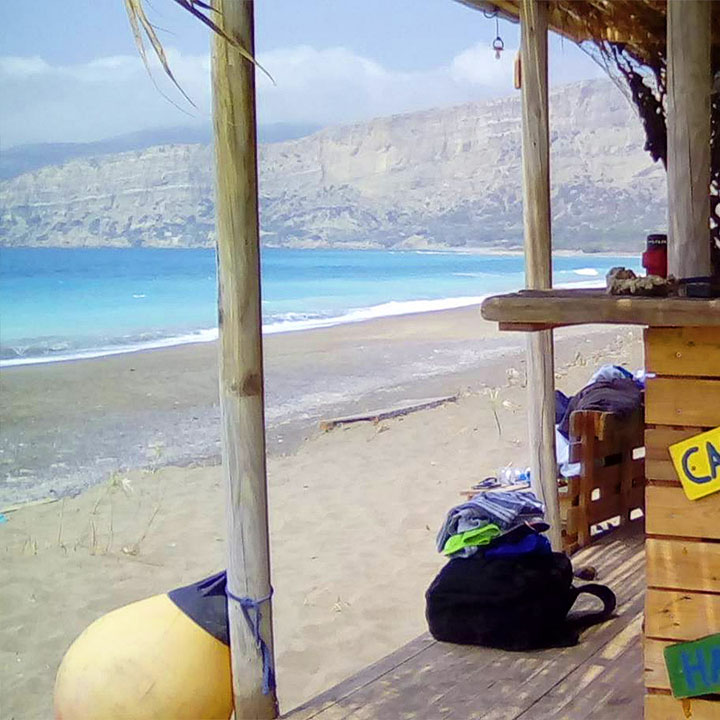 PROGRAM
Faliraki
Prasonisi
Appolakia Bay ( incl. Lunch)
Monolithos
Siana
Embonas
Faliraki
Wines, honey, suma tasting, Beach Picnic
REQUEST THIS TOUR if you need our assistance in booking the tour or if you have a special request and we will get back to you with our suggestions, assistance or a booking arrangement
BOOK NOW your tour via our Online Booking Engine. Fill the form with your travel information, and proceed to the payment. After your booking, you will receive an e-Voucher with pick up point & tour details directly to your email.
OVERVIEW
RHODES ISLAND LAND ROVER SAFARI
Enjoy the ultimate mix of island Culture and 4×4 Adventure
OVERVIEW
Exploring different terrains, beautiful, natural coast to coast scenery and fun activities.
Rhodes Land Rover Safari is fully licensed, insured and authorized to operate by the FTO code of practice for Jeep Safaris. Our vehicles are Land Rover Defenders and our experienced English speaking drivers will entertain you with all the fun facts, myths and legends of the island. This is a great way to get off track and enjoy a truly personal, exclusive way of seeing Rhodes.
There will be fantastic photos opportunities en-route and lots of variety in our in-ternary – plus there are no extra costs of any of our activities. (Wine, honey, suma tasting and our beach picnic are all complimentary).
Highlights include: Prasonisi – where the azure blue Aegean and Meditterenean seas meet and also home to extreme water-sports action. Our 4x4s take you for a thrilling ride across the sandbar plus there is a free time to enjoy this amazing scenic wonder.
An exhilarating ride up the western coastline with the picturesque outlying islands, culminates in a visit to a long deserted stretch of beach called Appollakia Bay for some Castaway fun.
Relaxing out our unique beach bar – you can swimming, beach-comb or play our 'desert island' style golf or volley ball. Be as chilled out or 'active' as you want to be on this true piece of island paradise.
Also included is our tasty beach picnic –(2020 PICNIC) freshly baked bread, cheeses, , tomatoes, cucumber, olives, seasonal fruit platter and of course not forgetting the ouzo! It tastes even more delicious al fresco! Further inland, you'll visit the beautiful hamlet of Siana, sampling sweet local honey and if you dare Suma – their infamous firewater! They will also be time for browsing the small, traditional craft shops and visiting the lovely village church! Onto the luscious, green mountain region – Embona – for a fun wine tasting session at a small, family owned winery. Sample their selection of best wines and find out how they are produced. Afterwards, feel the spirit, charm and culture of the island as you travel inland through the mountains and villages – diverse rugged scenery, wild growing herbs, flowers and pine forests. You'll take home some wonderful memories of Rhodes – and after a full days adventure, we promise you will arrive back in your hotel.
HIGHLIGHTS
A full day tour to explore the off-road Rhodes
Professional services and Personal Attention
Visit both sides of the island in one day
Make great photos of the most picturesque village of the island
Off road driving, small villages, mountains, valleys, river-beds, nature, wildlife