SYMI – LUXURY CRUISE
09:00 – 17:00 Tuesday/Friday/Saturday
ALL INCLUSIVE
SYMI, PANORMITIS MONASTERY, ST. GEORGE BAY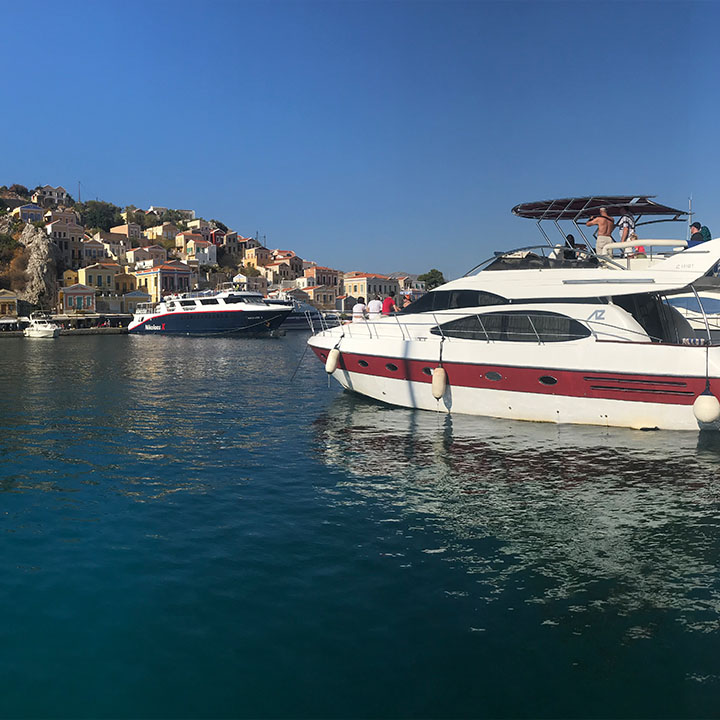 PROGRAM
09:00 Departure from Mandraki Harbour
10:00 Arrival at Panormitis Monastery
11:20 Arrival in Symi Village Yalos
13:50 St. George Bay for swimming and Lunch
15:30 Departure from St. George beach
17:00 Arrival at Mandraki harbor
RESERVATIONS WITHOUT PREPAYMENT
PAYMENT IN OUR OFFICE 3 DAYS BEFORE THE EXCURSION
OVERVIEW
LUXURY CRUISE WITH MODERN MOTOR YACHT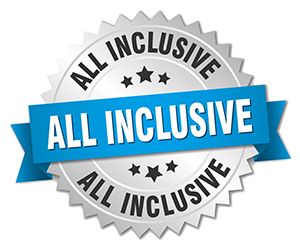 Embark on a luxurious motor yacht, discover and live the exclusivity of glamourous vacation, be the master of the waves and sea breeze and create lifetime lasting memories!
Discover the precious jewel of Dodekanese, the colorful, adorable Symi island! Feel the religious awe that exudes the historic Panormitis Monastery and consider spending some time to visit the worldwide unique sponge divers Naval Museum
Stop for swimming in the crystal clear water of St. George`s Bay and then have lunch on the deck of the motor yacht.
All this and much more in a prestigious, luxury, unforgettable full day sea cruise from Rhodes, focused on people who know how to enjoy living!
OVERVIEW
Symi is an almost custom-made destination for people loving boat cruises to small Greek islands of unique beauty. Have your photo camera ready, you will need it countless times during the long day!
Even before sailing of Rhodes harbor, you will be making great photos memorizing forever the soul and spirit of Rhodes' sky- and coastline. You will then start enjoying the Aegean magic, the fresh sea breeze, the unique smell of the sea-spray and, with luck, the dolphins companion!
Cruising next to rocky islets, you will behold a clear view on the Turkish coastline as you speed sail along. The captain and his experienced crew, always polite and friendly, will be there to assist you navigate or to answer any questions regarding your cruise.
A visit to Panormitis Monastery enables a glimpse into the Greek Orthodox religion combined with the history of Symi since the Medieval Age–the ornate church, quaint museum, and medieval-style bakery being the main attractions. Alternatively, one can enjoy strolling along the peaceful harbor or having a refreshment at the pleasant café at end of the small bay.
Leaving Symi, you will then sail towards St. George Bay, where you will enjoy swimming and snorkeling in crystal clear waters.
On the yacht's deck, the captain and his friendly crew will be waiting for you to enjoy your lunch. You can select between three delicious menus including free drinks by declaring specifically upon booking.  
HIGHLIGHTS
Enjoy the sun and the sea breeze on the motor yacht while traveling.
3 stops during the day – Panormitis Monastery, Symi Town, St. George beach.
Make hundreds of colourful pictures of houses and little boats.
Enjoy delicious lunch on the deck of a motor yacht.