SCUBA DIVING IN KALITHEA BAY
Daily 10:00: – 15:00
Scuba Diving 58€
Escort passengers 20€
Private transfer from hotel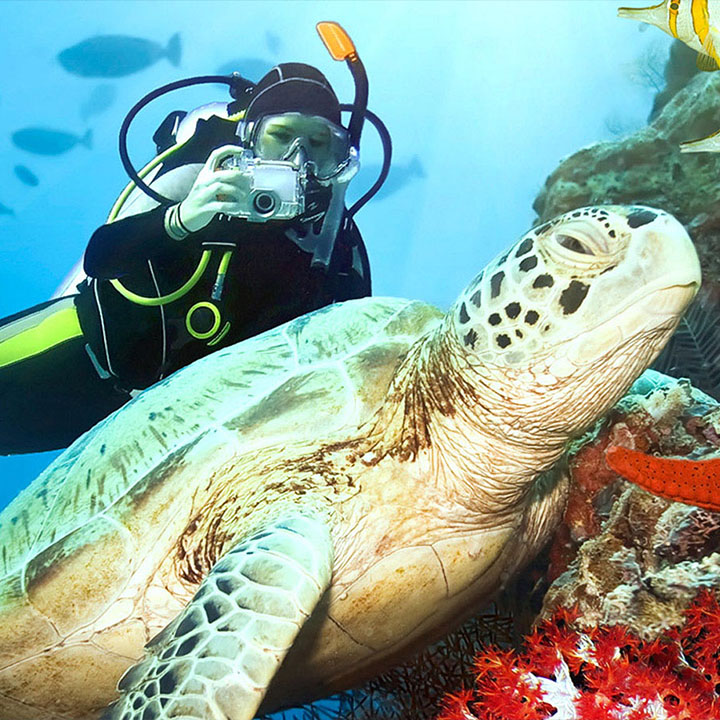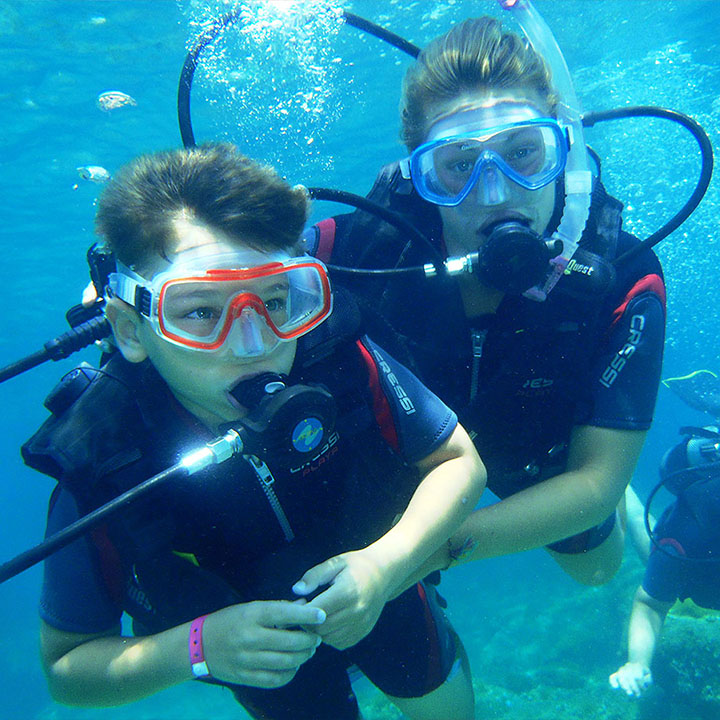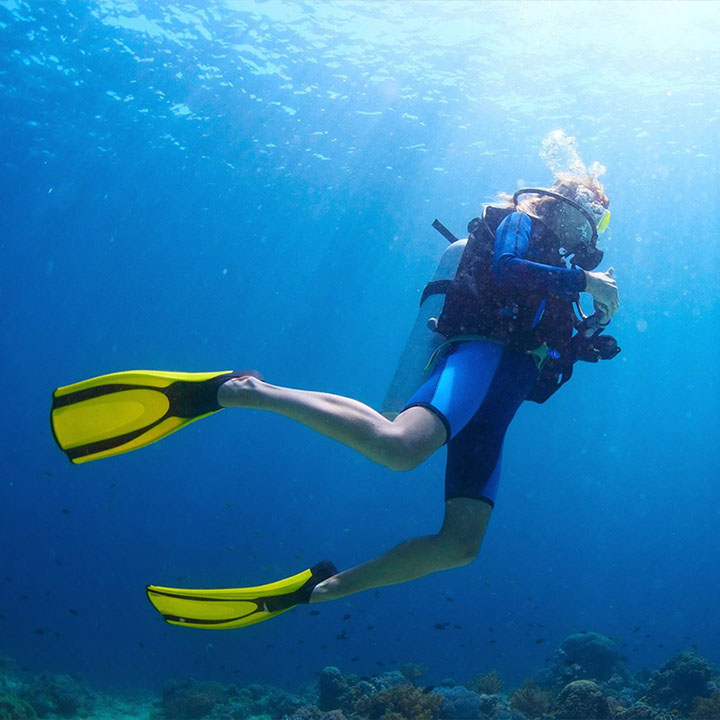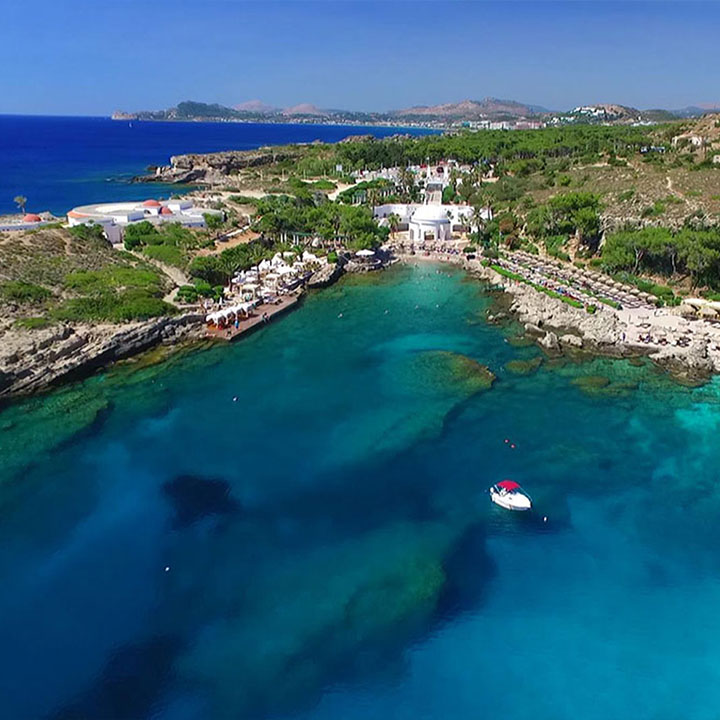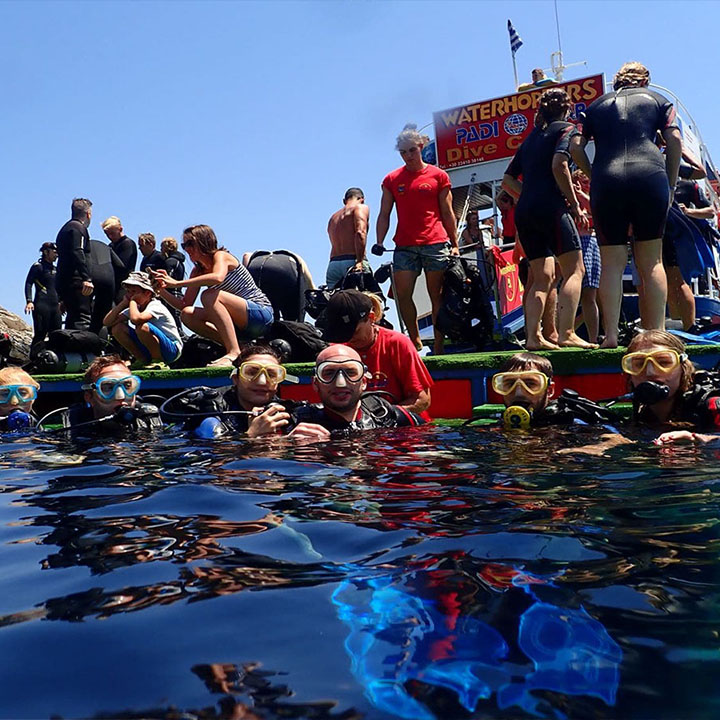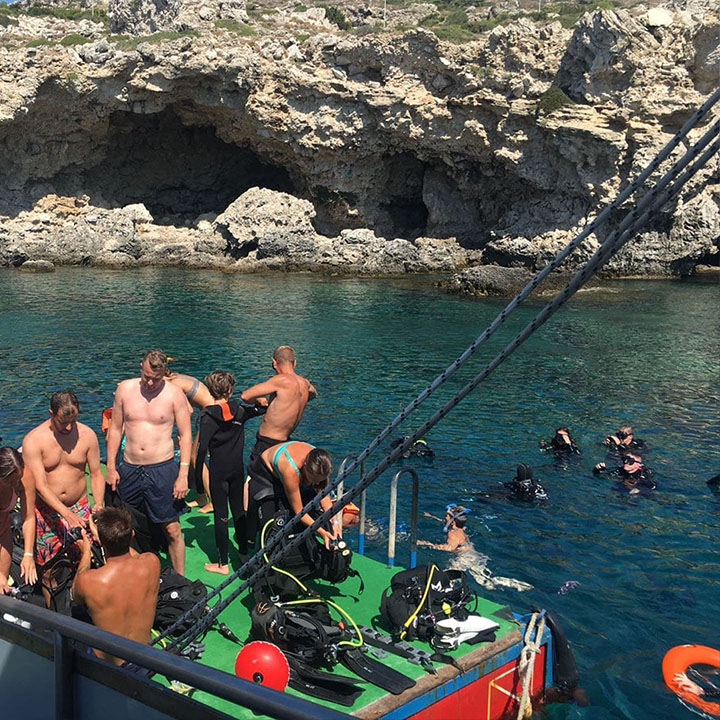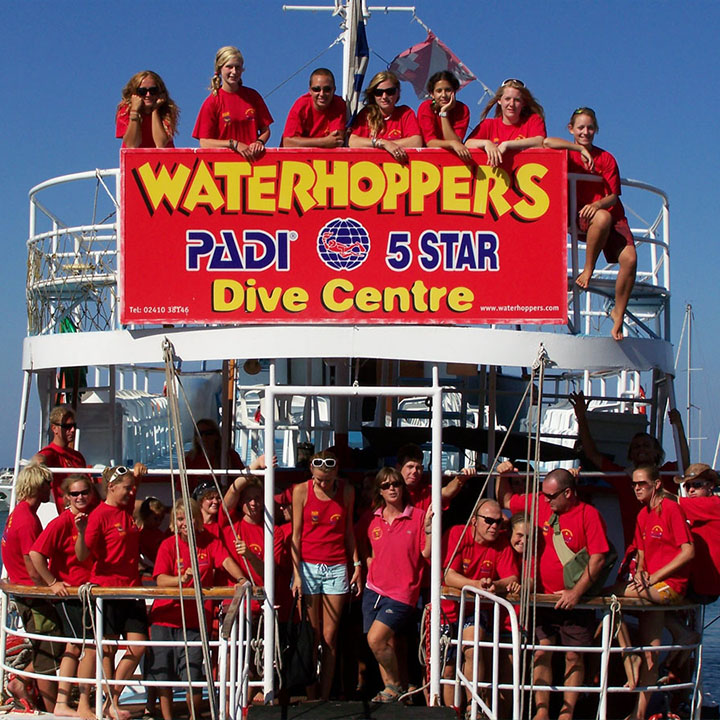 PROGRAM
Pick-up time from your Hotel, approx at 10:00
(Precise time and place will be given upon the Booking).
Return in your Hotel at 15:00
REQUEST THIS TOUR if you need our assistance in booking the tour or if you have a special request and we will get back to you with our suggestions, assistance or a booking arrangement.
BOOK NOW your tour via our Online Booking Engine. Fill the form with your traveler's information, and proceed to the payment. After your booking, you will receive an e-Voucher with pick up point & tour details directly to your email.
OVERVIEW
DISCOVER SCUBA DIVING – COURSES
Tailored for people who are ready for a fun and safe first scuba diving experience, the lesson takes place in the calm and clear conditions of Kalithea Bay. Cover the basics, from scuba theory to breathing techniques, and practice exercises during a safety briefing with a PADI-qualified instructor.
OVERVIEW
Escort passengers and Parents can sunbathing, relaxing on the deck of the boat having light food and drinks from the snack bar or swimming and snorkerling.
Kallithea bay is the perfect place to learn diving and snorkeling or if you are a qualified diver you can go deeper to explore caves! Our promise to you is that you'll receive great personal, friendly and professional service.
As soon as you reach the dive site, your experienced instructor will make a short briefing on what to expect and the few simple skills you'll need to know to dive safely, such as mask clearing, how to equalize your ears to the water pressure, regulator usage, proper fin kicking and basic hand signals. Your instructor will also provide all the basic scuba gear you'll use, which is well maintained every year. This will include a mask, fins, regulator, buoyancy control device, wet suit, dive gauges and a tank. After the briefing, it will be time for the thrill.
BEGINNERS will dive up to 6-7m deep for 25 min. QUALIFIED divers will go deeper – according to your diving license qualification! Dives are in small teams – 2-3 divers with one instructor. This is how the instructors can have full control of your wellbeing under the water! After your dive you can relax, go swimming and snorkeling while the other passengers make their dives or you can choose to make one more dive!
Kallithea is famous for its clear waters. You can meet octopus, some small fish and beautiful rocks under the water! Our experienced instructors will be happy to share their knowledge and diving secrets!
HIGHLIGHTS
Scuba diving experience for beginners in Rhodes.
Try scuba diving in the crystalline waters near Kalithea Bay with a PADI- certified instructor.
Snorkelling, swimming, sunbathing, relaxing all day long.
Meet experienced divers and let them tell you their stories.
SCUBA DIVING IN KALITHEA BAY